Prior to Island Restoration being founded, our dedicated team of European craftsmen have been providing professional services in custom manufacturing and actualization of architectural visions for our residential and commercial clients.
Services
We work directly with our clients, historical societies, and architectural firms. We understand each project is unique, so we evaluate and address your specific needs by producing full scale shop drawings, 3D renderings, and samples. From start to finish we bring your ideas to life. Our services include but are not limited to the following:
Projects
Our projects can range from custom interior
carpentry to exterior historic preservation in various materials. Whether it be wood, plaster, or precast stone, our experienced team can craft any request.
Having a deeply rooted background in artistic, sculptural and manufacturing works, our team brings aesthetic and precision making craftsmanship to the forefront of every client's project.
Absolutely FANTASTIC! Attention to detail worthy of a sea captain! Design assistance, thoughtful insight, architectural sympathy, and no messing around. These guys got the permits, came in, demo'd the existing (poorly built) portico and got it done in record time. A quote is a quote. Totally honest and trustworthy. These guys are not only professionals, BUT THEY HIRE LOCAL PEOPLE! No hassles, no mess, no dead plants, no paint spatter, nothing bad at all. Charmed the neighbors, cheerful and willing to work in frigid weather, even when we requested a change right at the end. How many building projects can say that?
Island Restoration could not have taken better care of us…The entire team lives and breathes excellence in everything they do. Integrity, initiative and intelligence are built into this project. What an awesome job! Thank you!
We hired Island Restoration for remodeling purposes: full gut renovation. Project was completed in timely manner and great accuracy. Will hire again. Thank you!
---
Blog
Read our latest articles.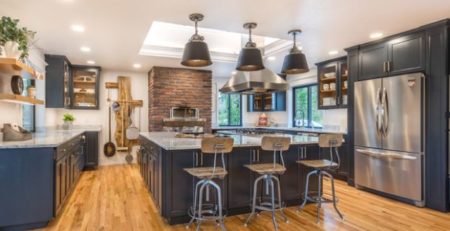 See how modern color combinations transformed these outdated spaces. You can't really go wrong with blue and white in...
read more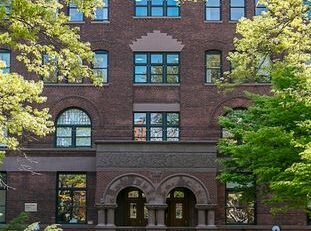 Historic Pratt Institute in Brooklyn New York opened its doors in 1887. Since the first class of 12 students...
read more